Amarr Garage Doors
Back To Our Services
Why Choose Amarr Garage Doors
Amarr was established in 1951 and it's one of the top brands when it comes to garage doors. They design, produce, as well as distribute their products. It's also part of Entrematic. This is a company that already has 200 years of experience in warehouse solutions and entrance automation. Amarr is an innovative brand that offers simple to intricate, beautiful designs of garage doors that come in varying styles such as rolling steel, rolling sheet, and sectional. They are also created with different materials like steel, vinyl, wood, and aluminum. Because of their expertise in creating high end garage doors, Garage Door Repair Apollo Beach is proud to team up with them.
Beauty, Safety, and Efficiency in One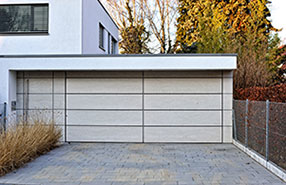 The garage door is one of the first things that people notice from the outside of your house. This is why it's important that it's appealing as it sets the first impression in your home. The stylish designs of Amarr will enhance the curb appeal of your home. Their garage doors are made of quality materials ensuring their longevity and security. In addition, they have SafeGuard Pinch Protection, which prevents you from getting hurt.
Another important factor considered by customers nowadays is energy efficiency. Amarr garage doors are energy efficient so it's easier to keep your home warm or cool, depending on the weather. Aside from the comfort it provides, it also helps lower energy costs. Doors from this brand are insulated making them energy efficient.
As a leader in innovation, it's also the first to offer a specialty door called Trento that is a popular trend in Italy. It's Amarr that brought this to North America and they have the exclusive partnership with its creator, Silvelox. This garage door is not your ordinary door. It doesn't have the usual garage door track, spring or rails that you would see on most garage doors. The sections of the door fold and overlap with each other, providing more space.
Amarr does not only manufacture garage doors, but garage door openers and other accessories too. If you wish to convert your manual garage door to an automatic door, you may select from their direct drive, belt drive, chain drive, or screw drive garage door opener. Opener accessories include a universal smartphone garage door controller, Internet Gateway that lets you operate your garage door anywhere using your computer or smartphone. In addition, a MyQ control panel that allows you to manage all products with MyQ technology wherever you are. The garage door accessories it offers are air screens for keeping insects and bugs out of the garage, G-Floor for your garage door floor's protection, and sensor guard that serves as a protection to your sensors.
Amarr is truly a reliable brand when it comes to garage doors and accessories. We're proud to carry this brand and recommend it to our customers because we trust its performance. Our technicians are experts on Amarr products. We provide you with any information you may need and promise quality customer service care.
You can count on us for all your garage door installations, part replacements, and repairs.