Clopay Garage Doors
Back To Our Services
Clopay is among the leading garage door manufacturers for residential properties. It offers a wide variety of attractive and energy efficient products that fit your home and budget. Clopay is an Ohio based company that has been making quality garage doors for almost 5 decades. It is considered the biggest manufacturer of residential garage doors in the USA. In 2010, it was the first manufacturer to introduce Energy Star qualified steel and fiberglass entry doors that perfectly suit garage doors.
Advantages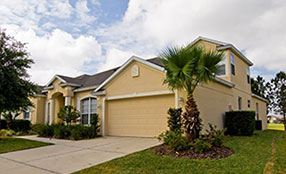 The brand remains proud of all its products. It is known for innovation and unmatched performance. When you choose Clopay doors, you benefit from numerous advantages. First, they have a wider variety of design options that fits customer style and budget. Choose from carriage style raised panel, flush steel, wood, contemporary glass, and aluminum doors. Their products are built to meet the individual requirements of every consumer. Their doors can be enhanced with decorative hardware and windows and finished with stain or paint for a unique look.
The company also offers digital tools that allows customers to see how the door looks when installed in their home. The products are guaranteed by a Good Housekeeping Seal that offers added protection aside from the warranty. Clopay offers nationwide sales and service. It lets consumers enjoy energy efficient garage doors of up to 20.4 R-Value.
Clopay Services
Our Garage Door Repair Apollo Beach offers installation, repair, and servicing of Clopay Torsion Spring System. Whether you need a new door for your dream home or you want to replace an existing one, we are here to assist you. We also respond to every problem related to repairs of Clopay doors. If you want to replace the broken springs, sections, and other parts, we have a full stock of supplies for quick service. If you have problems with cables, tracks, and bearings, we diagnose the problem and perform the necessary adjustments. In order to extend the life of your door, we can schedule periodic maintenance to check it regularly. This ensures that the system works smoothly all the time. This will also make sure your door is safe for everyone in the family.
Maintenance
To prolong the life of your Clopay door, we recommend routine tests and inspections. Visual inspection on the hardware can be performed, but nothing beats professional assistance. We check if the door is balanced to prevent injuries and evaluate if the springs are broken. Damaged springs should be replaced immediately because it is under extreme tension and could cause serious injury. The opener should also be tested regularly for smooth operation. Safety features like the reversing mechanism should always be inspected. Lubrication is also done to the rollers, bearings, and hinges. Proper lubricants are used for garage doors since other oils will just collect hair and dust. We are here to help you select the right Clopay door and assist you with any concerns.